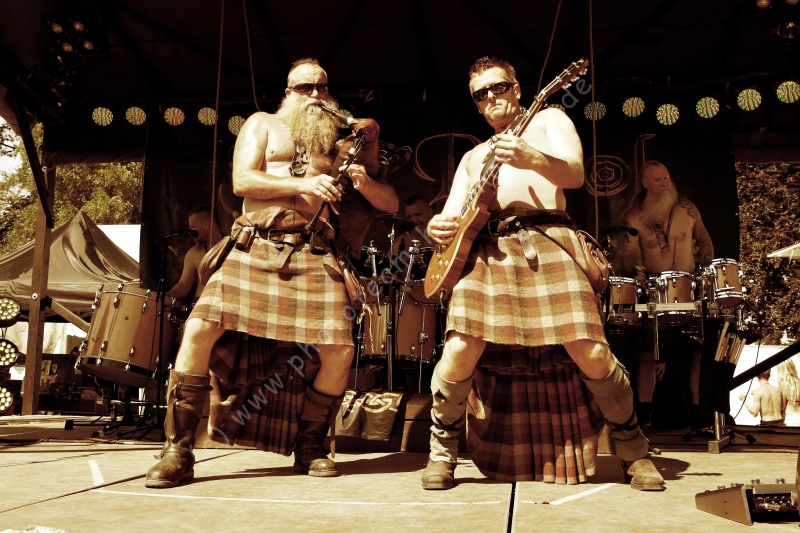 Viele Veranstaltungen waren an diesem Wochenende. Für uns war es allerdings klar, als Schottland und Duncarron Fans, das wir zum MPS nach Bückeburg fahren, denn dort spielte SAOR PATROL! Wer Celtic Rock hört, kommt an dieser Band nicht vorbei und das neue Album "Outlander" ist einsame Spitze. Genialer Sound der E-Gitarre vereint mit dem Sound der Highland Bagpipe! Dazu im Hintergrund die Drums, Herzschlag des Lebens!
Respekt auch vor der Arbeit die Charlie Allan und seine Jungs in Duncarron machen. Und wer sich jetzt noch fragt, das Gesicht kenne ich doch, der sollte sich mal die Filme "King Arthur", Robin Hood, Gladiator u.a. genauer ansehen! Denn dort wirkt die dritte Truppe "COMBAT INTERNATIONAL" von Charlie Allan mit!
---
Many events were this weekend. For us it was clear, however, as Scotland and Duncarron fans that we go to the MPS to Bückeburg because there played SAOR PATROL!  Whoever listens to Celtic Rock, can not get past this band and the new album "Outlander" is brilliant. Ingenious sound of the electric guitar combines with the sound of the Highland Bagpipe! For this purpose, in the background the drums, heartbeat of life! Also respect for the work that Charlie Allan and his boys make in Duncarron. And who still wonders, the face I know he that should the films "King Arthur" Robin Hood, Gladiator, among other things a closer look! Because there interacts with the third force  "COMBAT INTERNATIONAL" by Charlie Allan!
---
You might also like
---
---